1. A few remarks on the last week. Sunday's snow did go about 50 miles further southeast than the forecast. Highs Thursday will a little underdone in the south, typical of strong WAA events even going above guidance sometimes. As for the storms the lack of moisture advection into the region was the difference in it being a more isolated event.
2. For Saturday I suspect a good deal of cloudiness to be around particularly in east KY and the morning after a chilly start in the upper 20's to low 30's highs should reach around 40. Also the threat for flurries, sleet pellets and sprinkles may linger as well.
3. On Sunday Skies will be mostly sunny with lows in the mid and upper 20's and highs in the low to mid 50's.
4. i mentioned a snow threat a few days ago for next week. Well One has to keep an eye on the PNA.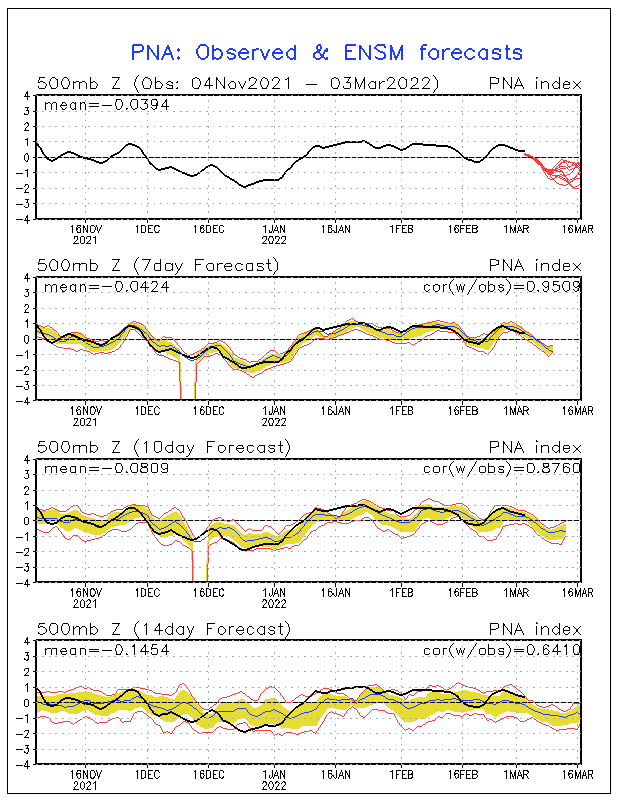 It's going – once again. This means a normal southeast ridge due to la-nina will be enhanced and send any storms well to our north. In fact in may even track far enough north for severe weather. Overall next week looks very mild again.