1. If you're expecting to have an outdoor BBQ or picnic this weekend thinking spring has sprung with the 70's this week think again. In fact the pattern is turning backward in time about 2 months take a look at the strong – NAO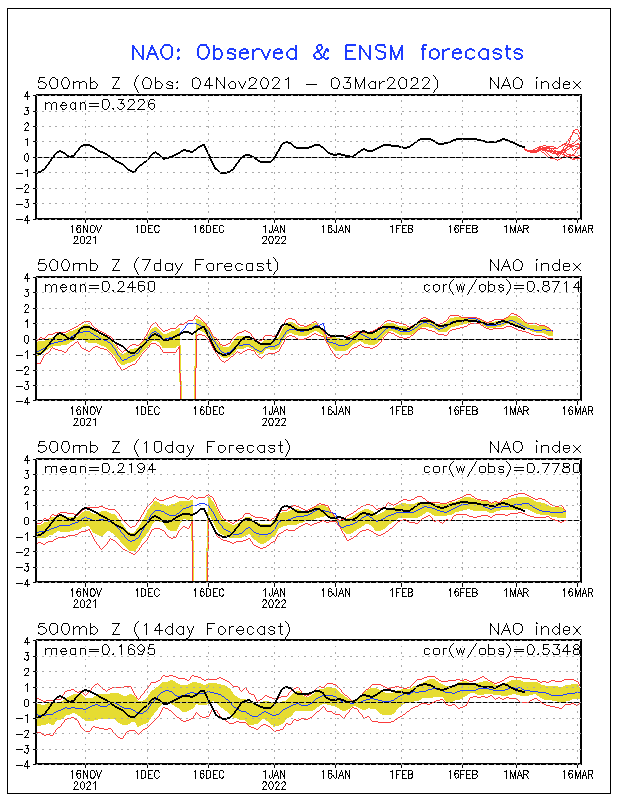 this big dip will lead to a cold and stormy period for the region. With cold air stored over Canada for a long time coming south setting the stage for storms tracking to our south with cold air in place.
1. Late tonight we should see a period of rain move across the region into early Saturday with lows in the 30's and highs in the 40's. This could mix with some light snow along and north of I-64 with no accumulations.
2. A stronger system moves across the deep south from Saturday night into Sunday. with lows near 30 I actually think northern KY could see an all snow event with the I-64 region getting a mix and rain to flurries/ frz drizzle for southern KY. With .1-.2 qpf this bears watching as some snow accumulation would occur in the north. A snow map could be coming later today or Saturday.
look in the comments section for a video of hail in Nicholasville.