– basically this upcoming storm track for tomorrow has the potential to repeat  it's self several times over the next 2 weeks or will more trough amplification be further south and east.
all winter long and last winter a negative AO was key for colder weather. However now it's trending toward neutral or slightly positive for a few days then its looks to go – around the 1st of feb.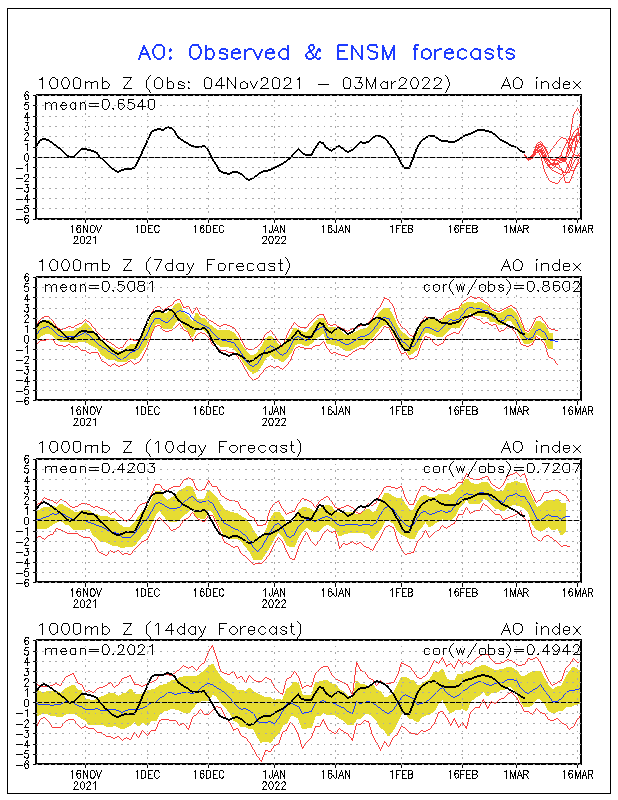 Another teleconnection the Pacific North American this time is  in the positive range which promotes large east coast troughs.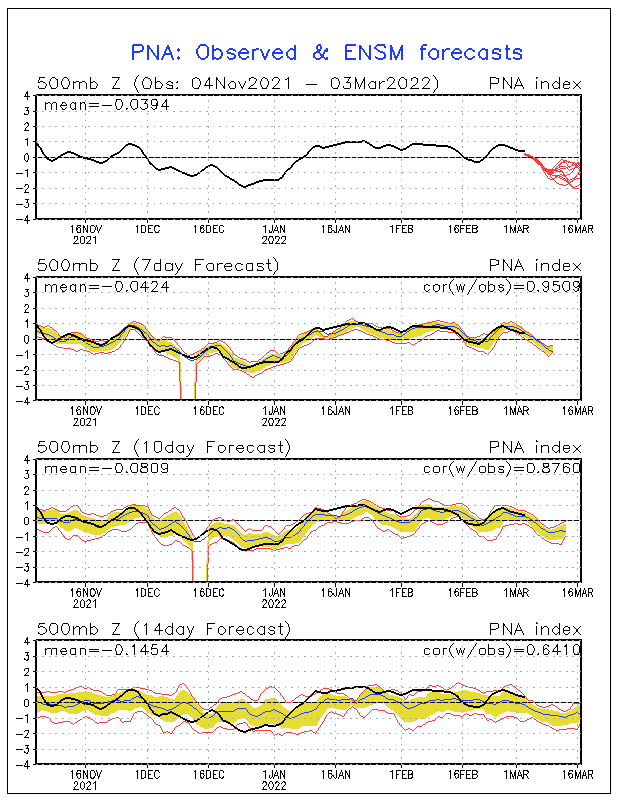 with the neutral AO on average and the PNA positive a slightly colder than normal but stormy pattern should be the rule. the ecmwf weeklies really carve out this trough by feb 1 and with the AO going back to –  a colder than normal pattern should continue.
1. with arctic air in place we'll watch a sneaky clipper for this weekend. temperatures will be well below freezing and even light snow accumulations can create slick spots.  This may also keep us from extremely chilly lows Saturday morning.
GFS
this frontal boundary may even kick off some snow showers ahead and upslope snow showers behind it sunday. Won't take much qpf for an inch or two However for now I look for around 1/2 inch or so for most of us as of now from any light snow.
2. we may moderate some early next week however a strong clipper should move into the upper plains with another system taking the favored snow track moves from the southern rockies into the southern plains. The interaction/phasing once again will the key issue.
3 outcomes could happen
1. the front with the northern clipper and the southern Rockies low merge over texas on Monday and this develops a major storm which tracks up the east coast and brings a snowstorm to the region Mon-Tue
2. we have a the systems not phase but move east  in unison in which case light precipitation would fall Mon-Tue with heavier precipitation in the lakes and along the gulf coast  this could provide an occulued trough with WAA itno the region.
3.  the southern system moves quickly in advance till tracking across the gulf coast states to bring a moderate precip event then the clipper would come in behind it.
Another system follows in late next week then a few more systems behind that. taking this track.
the 14 day will be updated with day to day details.