Overall I will raise highs into the 60-65 range for Monday and 65-70 for Tuesday, as the southerly flow set-up will likely mean highs are a touch warmer than modeled values. Still dry through Friday with a shower/storm chance Saturday.
The main topic to discuss tonight is the upcoming chill passed next week. The 00z gfs brings it in way to quick, likely the first of a couple of false starts to the cold period, which is coming by turkey day or shortly thereafter. To reinforce my thinking let's take a look at the AO remember last winter where it was strongly negative, look at the forecast AO toward month's end.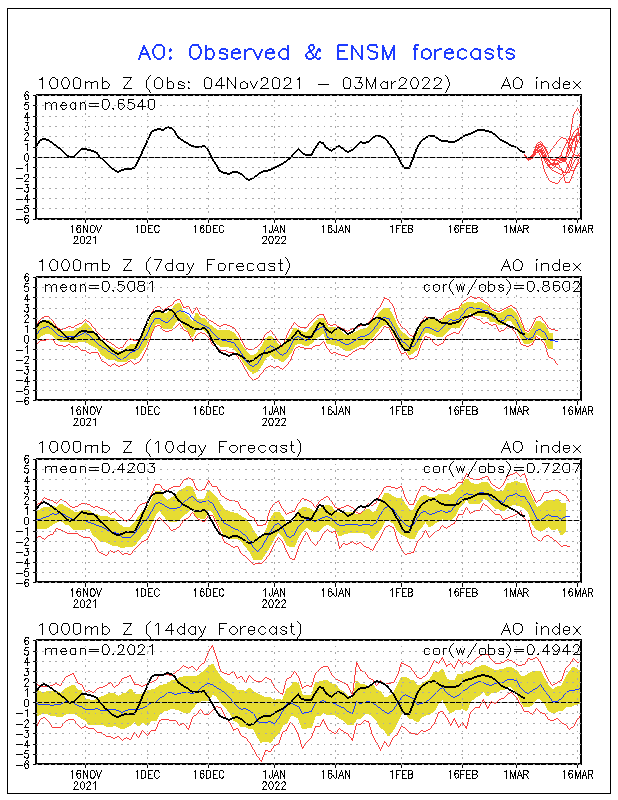 notice the tanking AO there usually a few days delay before the pattern change.
A negative NAO is always a good partner for colder than normal condtions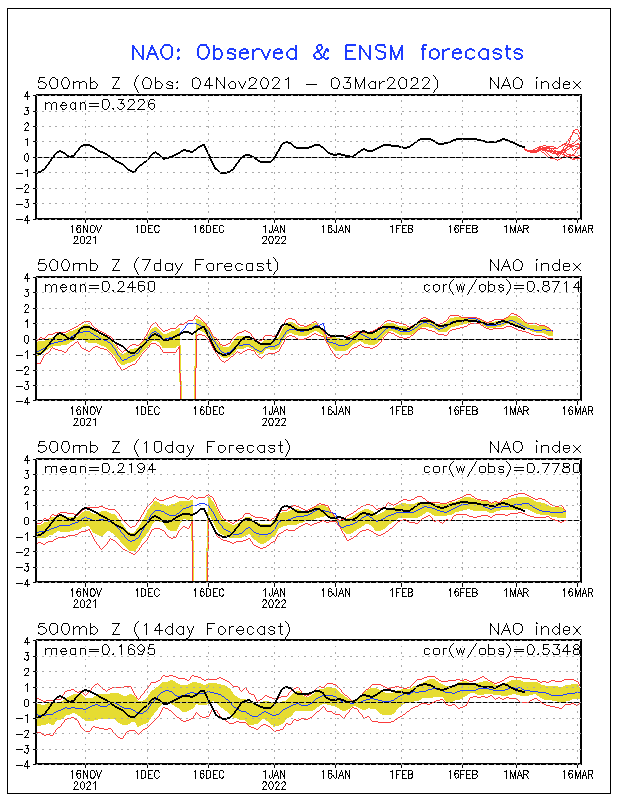 and let's not forget a negative EPO
And finally just for fun back to the 00z gfs. while to early with this, and to extreme, the end result around turkey day could be some early winter season action in the region.
NOV 19
Nov 20 above and below
yeah we get several inches of snow and near blizzard conditions with this model run then a major cold blast.
again way to extreme but the point remains even though this week will be warm again the cold is coming in early this year.