1. Wednesday was windy across the region with some gusts up to 20 mph. I still expect sunshine Untill Sunday as the region is between Ida on the east coast and another front over the plains. Highs should be in the low to mid 60's over the next few days with a jacket needed for morning with lows around 45.
2. Next week features a cut-off low with plenty of shower chances no real chill yet.
3. I'm starting to like the pattern the GFS is displaying on it's runs past day 10 giving hints on how Dec will unfold trying to establish a trough in the east with an active storm track.
Fri Nov 27
– The progression of this general pattern showed by both the euro weeklies and the GFS would indicate for this trough to bring a cold few days around dec 1 with our first very light snow chance then a few warmer days followed by winter starting around the 7th in full force. As of now i expect at least 1 accumulating snow by christmas based what I'm seeing now. Another factor indicating that colder times ahead is some stratospheric warming in the arctic which can lead to  arctic air moving into the U.S, this is starting to occur now but there some lag time with this feature.
Finally I'll examine our threesome of teleconnections again
our PNA goes positive by Dec 1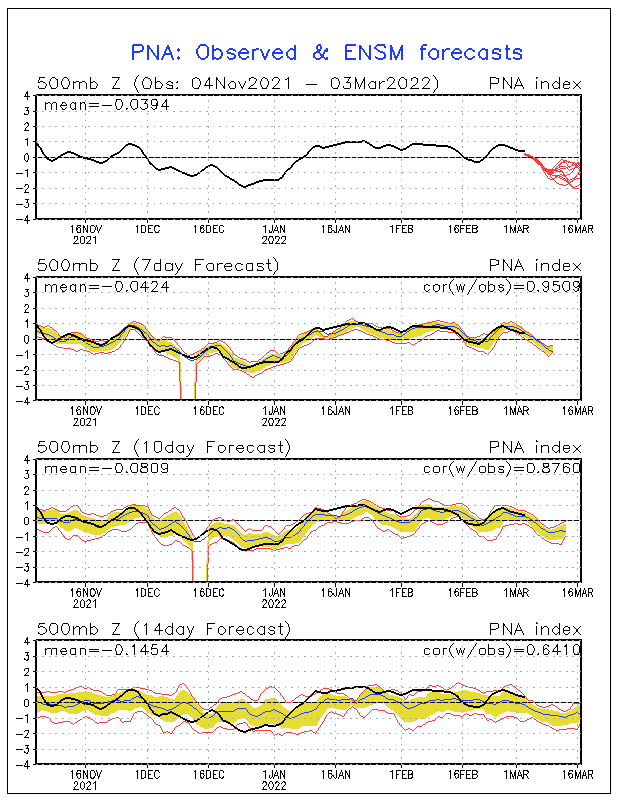 our NAO tanks bigtime by Dec 1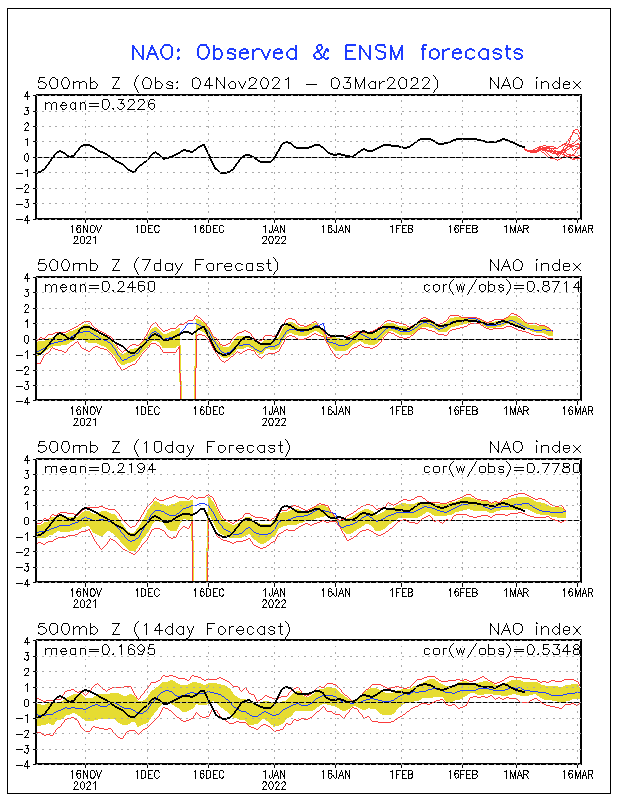 our AO takes a big dip by Dec 1 on most of the ensembles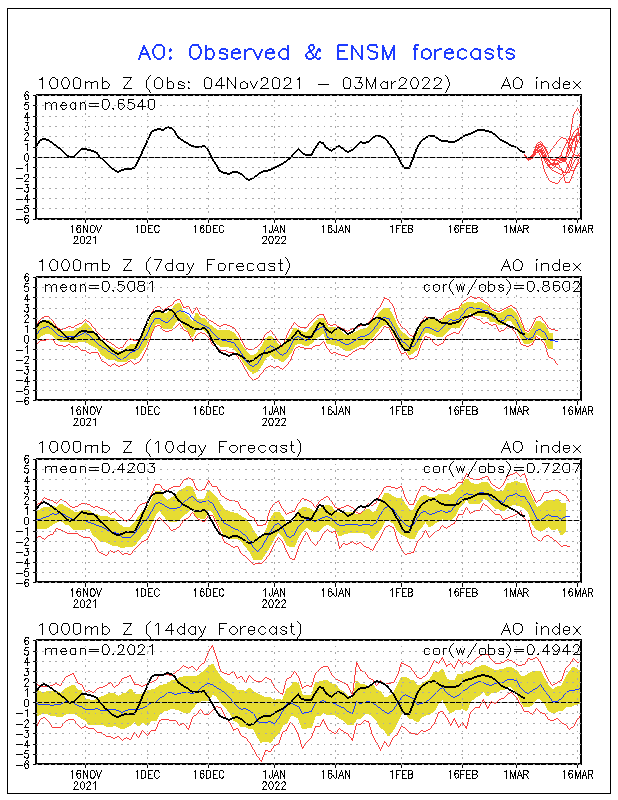 WOW! on this one. All three of these telconnections are favorable for a colder and perhaps snowier pattern by Dec!!!